Buy Now!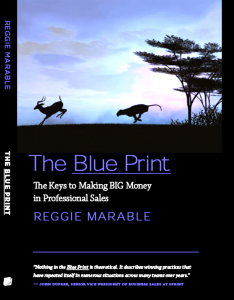 Thanks for your interest in purchasing "The Blue Print."  Click on the book image to the right to BUY IT NOW!
About the book – If you want to be successful in professional sales, you need a winning formula to generate interest with potential customers, close more deals, and take client relationships to the next level.  The Blue Print is a winning combination of powerful strategies and clever tactics to dominate sales, advance your career, and vastly increase your earning power!  I struggled during my first year in outside sales and created the Blue Print out of necessity.  Since implementing the Blue Print, I have risen to an executive level position responsible for four states, 80+ sales professionals, and over $300,000,000 in annual revenue.  My story is authentic and clearly outlines a defined process guaranteed to produce results.  These proven strategies transcend ALL industries and can help EVERYONE in sales make more money!  If you have aspirations to change your life and become more successful, the Blue Print is for you!
The

Blue Print II

is coming soon…
Reggie Marable is currently working on his second book entitled "The Blue Print II – The Keys to Success in Sales Leadership.  This book is all about building and running a successful sales organization.  The Blue Print II will be available in late 2014.