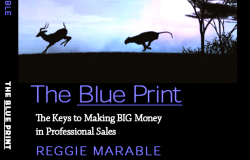 Posted on February 4, 2013 by admin in Uncategorized

Builders follow blue prints for a reason. Without detailed plans, the foundation crumbles, doors stick, elevators fail, and stairs to nowhere make climbing to the next level impossible. The same is true of a successful sales career. If you don't have a plan–or if you fail to execute it properly–your career is more likely to […]

No Comments. Continue Reading...